At Awlpoint, we're big on the organic approach.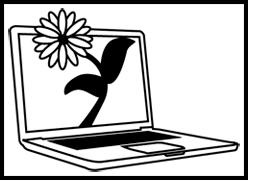 Not just in our grocery shopping, but in the way we go about creating friendly content for both digital and print media. The kind of content that grabs interest, sparks conversations, and builds communities of fans, followers, customers, and friends — the natural way. Without a lot of artificial additives or filler.
Awlpoint was founded by Dave Awl — writer, editor, social media specialist, and veteran of the digital content, publishing, and advertising fields. (Also: author of the popular book Facebook Me! from Peachpit Press.)
Dave is Awlpoint's creative director and personally oversees all of our projects, whether executing them solo or assembling a creative team.
Here are a few of the things we can do for you:
Write and edit content for social media, websites, and blogs

Launch and manage successful social media presences on Facebook, Twitter, Google+, LinkedIn, and more

Write, edit, and shape books, articles, brochures, newsletters, and other publications

Conceive and write ads, catalog copy, email campaigns, and other promotional materials

Develop and maintain websites and blogs

Moderate and manage online communities

We also offer training, including both one-time presentations and multi-week classes in social media.
Interested in finding out more? We'd love to talk with you — contact us for more info.
Kind Words from
Happy Clients:
"Dave has proven to be such a valuable resource ... an experienced, versatile, accommodating creative. He is an exceptionally talented copywriter ... but, even more so, he's a smart marketer."
— Jack Gniadecki,
Creative Director
"Dave has helped our company develop and execute our content strategy for the various social media platforms we've launched our presence on over the past year and a half. He is very strategic, creative and proactive. I would highly recommend him to other organizations."
— Diana Davis,
Senior Marketing Manager
... Read more!